We will be closed Monday, May 29th in honor of Memorial Day.


Great Deal!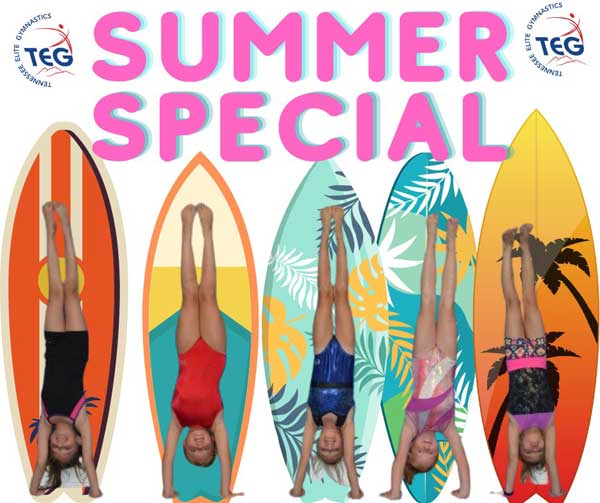 Pay June and July together and choose your package:

#1 Flexible Schedule
This is ideal for traveling and vacationing families. Choose 8 classes you would like to attend at any time (must be same level) throughout the summer!

OR

#2 50% Off 2nd Class
Receive 50% off your second class enrollment. Keep those kiddos extra active this summer! Stop by Front Desk for more info and to sign up!
Birthday Parties are the Best at TEG!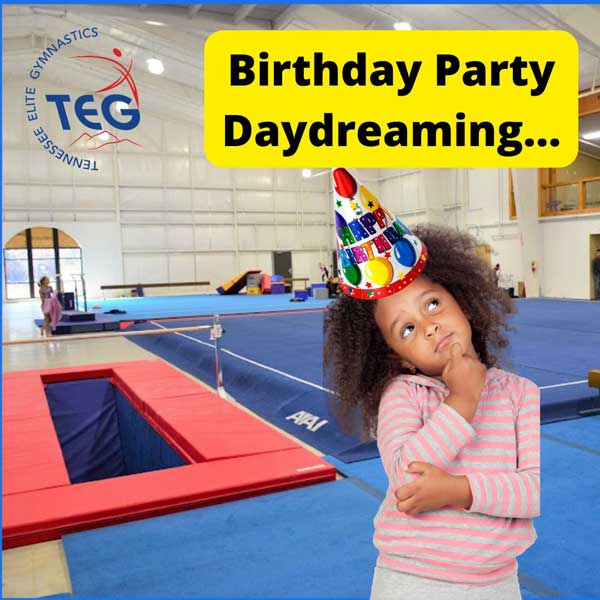 Did you know that we offer birthday parties? Yep! You can book your child's birthday party with us for any Saturday from 12-8pm. Why at book your kiddo's party at #TEG? We have have modern, clean facility AND the gym is all yours during your party! That's right! No other practices or parties are held and the equipment is reserved for your child's special day. Give us a call! 865-816-3031
Summer Camp!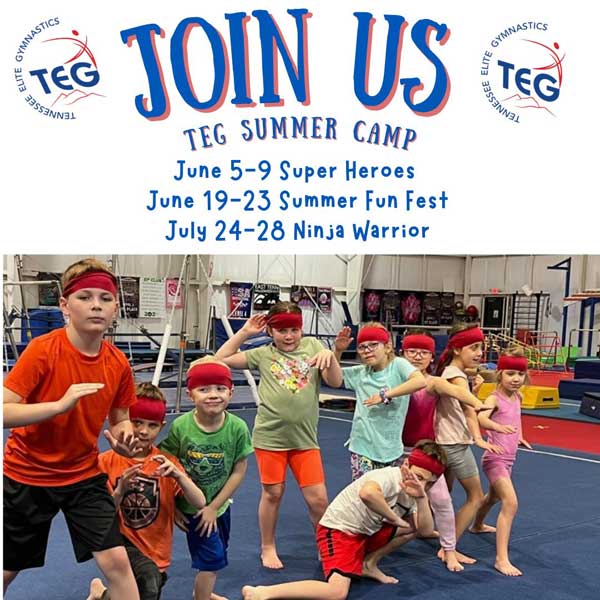 Our summer camps are open for registration! Hurry, they fill up fast! Stop by the front desk or give us a call! Camps are from 8am-1pm, for kids ages 5 and up. $60 per day, or $270 per week. 10% sibling discount. 865-816-3031
June 5-9, Super Heroes
June 19-23, Summer Fun Fest
July 24-28, Ninja Warrior
Free!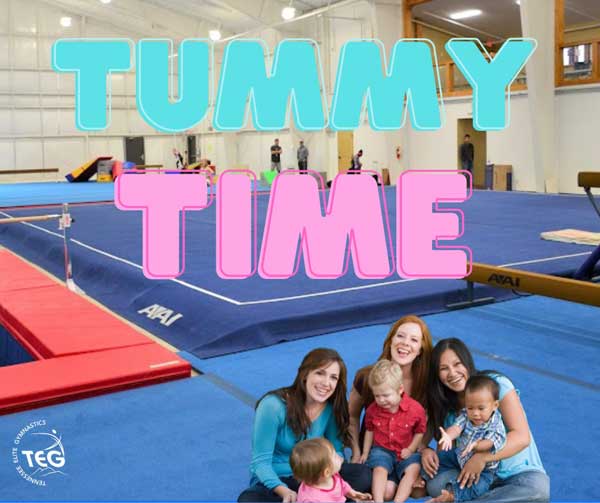 Parents of littles up to 18 months...our FREE Tummy Time Wednesdays is the perfect time and place for a playdate! Join us on Wednesday mornings from 9-11am for some adult conversation and playtime for the babies.. 865-816-3031
Parents Night Out!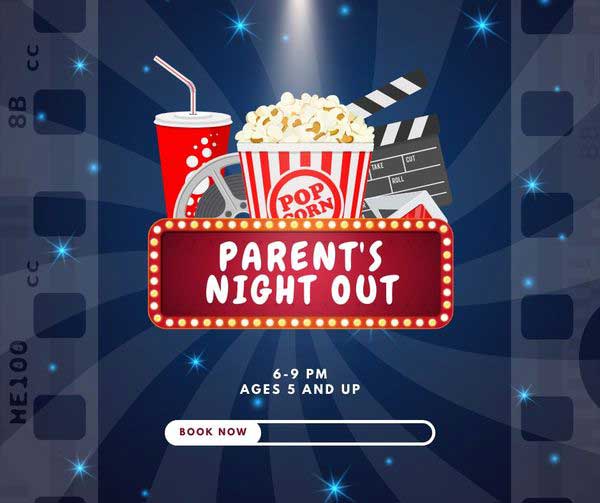 It's time for a night out for the kids AND the parents! Drop your kiddos off for three hours of crazy fun with snacks and drinks provided. Friday, May 26th 6-9pm - $30 per child. Give us a call to reserve your spot or stop by the front desk 865-816-3031
Gift Certificates!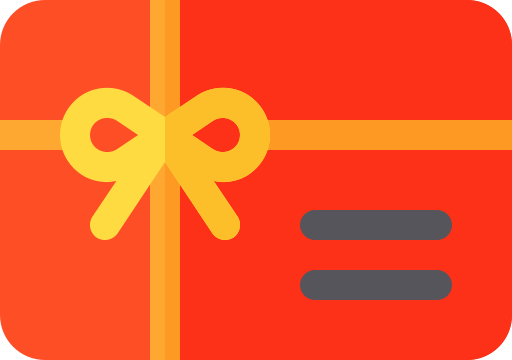 This gift cards make fantastic presents for not only your TEG gymnast but their friends... think easy peasy gift exchange gift! Stop by the front desk and pickup as many as you need or give us a call! 865-816-3031
Open Gym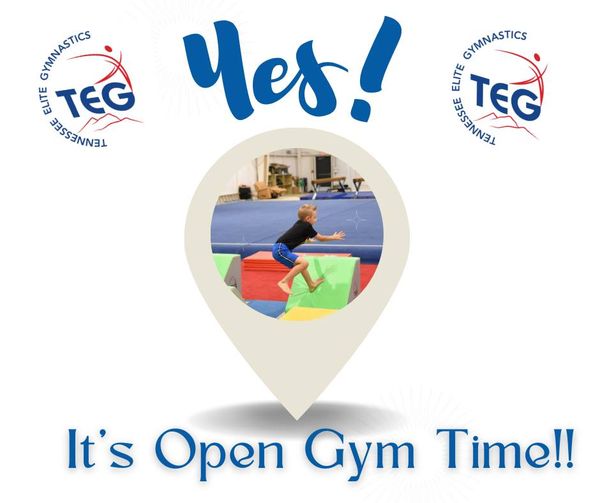 Free Open Gym for Military Families, May 22-27!
Open Gym Only $12 per hour per child.

Mon-Thu 9-noon & 7-8pm
Sat: 9-noon

Kids under 18 month play for free. Come over, have fun! 865-816-3031
Class Drop Notice
Please give us a drop notice of 2 weeks if you plan to un-enroll from class. 865-816-3031