Happy Thanksgiving to All!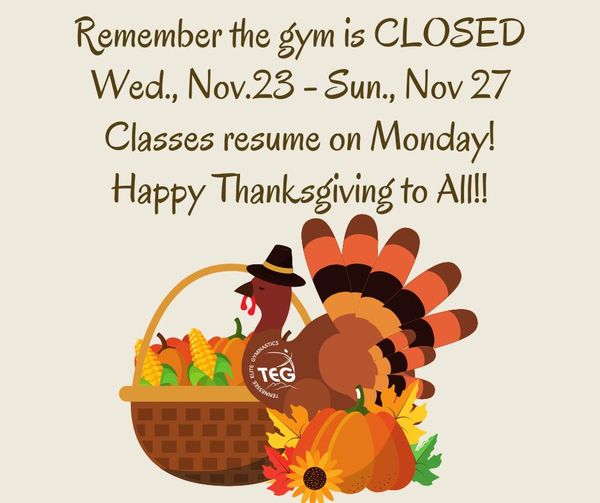 Gym will be closed Wed., Nov. 23 - Sun., Nov. 27. Classes resume on Monday. Happy Thanksgiving to All!
Parents Night Out!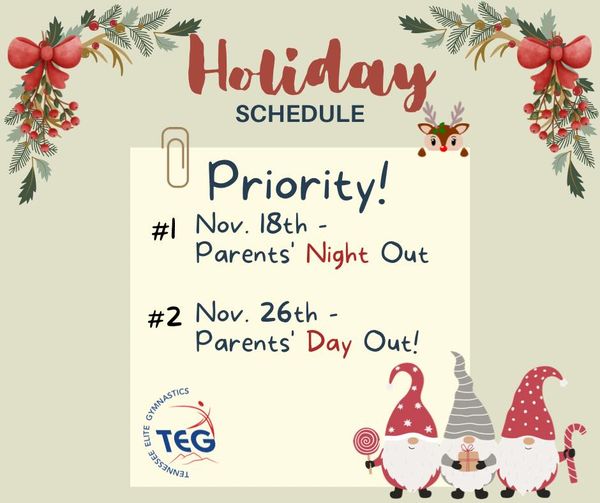 The holiday gnomes are here to support your busy schedule with a reminder to sign your kiddos up for some fun gym time. We've got two this month!
Friday, Nov. 18th from 6-9pm and Saturday November 26th 10am-1pm.
Members and non-members are welcome! $25/child. Snacks & drinks included! Give us a call to reserve your spot or stop by the front desk.
Birthday Party?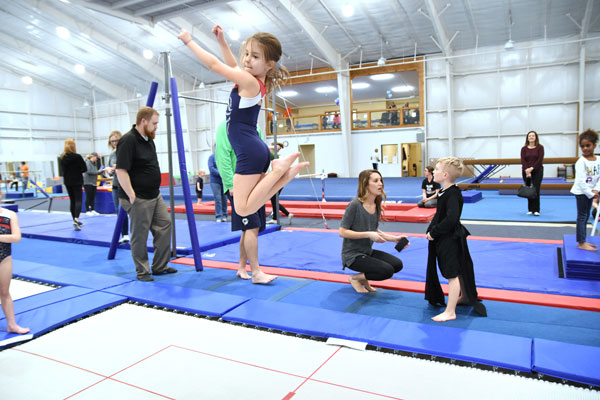 Have your next birthday at TEG! We offer birthday parties full of fun every Saturday from 12-8pm!

Gift Certificates Available!

Call us at 865-816-3031 or email info@tnelitegymnastics.com to book.
New Open Gym Schedule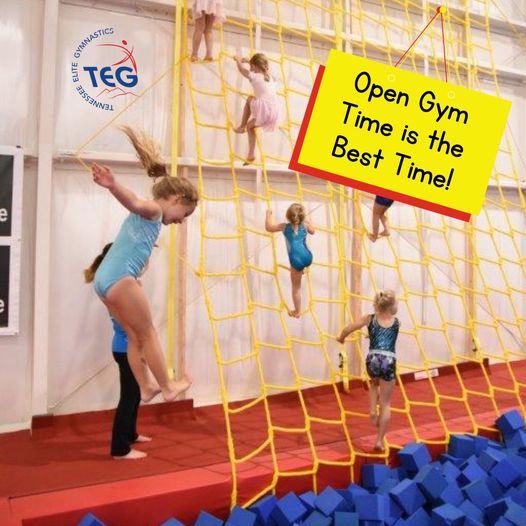 Open Gym Only $12 per hour per child.

Mon-Thu, Sat: 9:00-noon

Kids under 18 month play for free. Come over, have fun!
Class Drop Notice
Please give us a drop notice of 2 weeks if you plan to un-enroll from class.